There are various ways to donate to CSG:
Direct bank transfer (CAIXABANK IBAN: ES82 2100 1042 6602 0025 6818 ASSOCIACIÓ CANCER SUPPORT MALLORCA)
For cash donations contact us to arrange a collection.
Credit or Debit Card using the links at the bottom of the page for one-off or regular donations.
Join our TEAMING group and donate just one €1 a month, it all adds up!
Through Mi Grano De Arena, where companies can request a certificate to claim against their taxes.
Donate to our BRIDGING FUND to help those who are suffering financially because of their cancer diagnosis.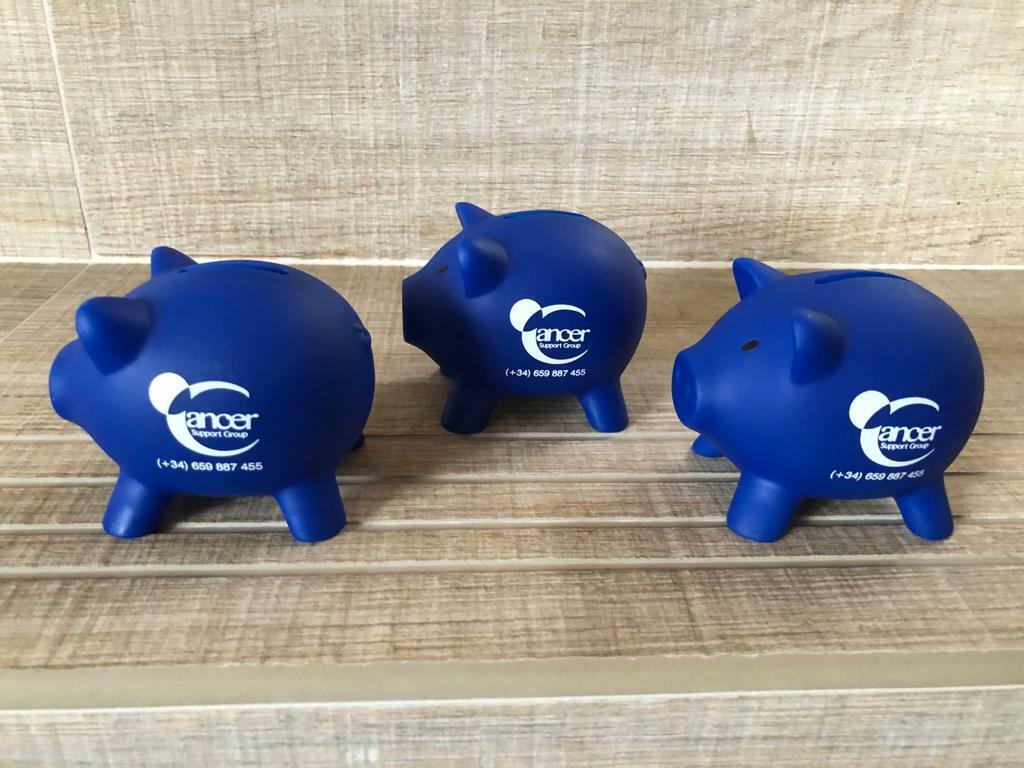 Why not order one of our Piggy Banks, you can use it to to save up all your spare change, just contact us when it's full to arrange for collection.